Ashley Cole Believes Zlatan Ibrahimovic Will Find MLS Easy
Ashley Cole has backed new teammate Zlatan Ibrahimovic to make an instant impact with Los Angeles Galaxy. The 36-year-old joined the Major League Soccer outfit earlier this month following his decision to terminate his contract with Manchester United.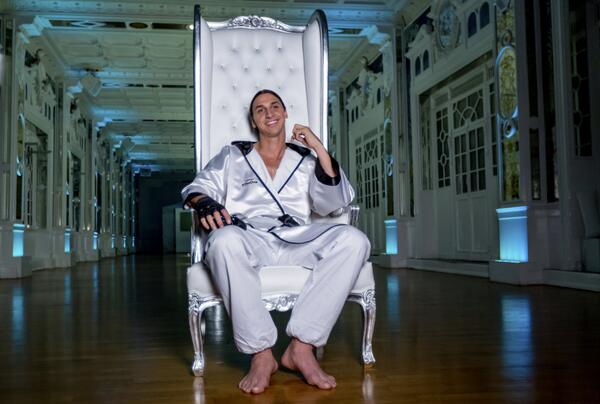 In an interview covered by The Star, Cole praised the personality of the Swedish footballer, who has won multiple honours during his two-decade long career, he said: "I've played against him many times. I remember once I've faced him in a World Cup and I've got him one-on-one and I've thought 'you've got to knock it but you aren't going to outrun me'.
Then he's knocked it and he's gone. He's a big, powerful strong guy so he's somebody we can use. With his technical ability as well, he can score goals. He wants to win. I know his personality and he hasn't come here to relax and enjoy a holiday. He's come here to win and fight. I think he'll find it easy here to be honest." Ibrahimovic was initially tipped to make a MLS move during the summer of 2017, but he managed to secure a fresh contract with Manchester United, after making a good recovery from a serious knee injury sustained in April.
The Swede went on to make six appearances for United, but a recurrence of the problem on Boxing Day meant that he had to spend more time on the sidelines. The veteran failed to make a single appearance following the turn of the year, and United's failure to progress further in the Champions League ultimately urged him to pursue a fresh challenge. Despite having a trophy-laden career, Ibrahimovic has been eluded of the Champions League, which he at least won't have the chance of winning in Europe anymore.
Meanwhile, reports emerging from the English press suggest that Ibrahimovic has taken a massive 95 percent pay-cut in order to secure a move to the MLS. He is currently said to be one salary of just £710,000 a season.