ASHLEY COLE BUYS £20K SECURITY DOG AFTER HORROR HOME ROBBERY
Ashley Cole and fiancee Sharon Canu have taken steps to keep themselves and their young children safe by hiring a protection dog following a horror knifepoint robbery. The former Arsenal, Chelsea and England defender, who is currently coaching at Everton alongside former team-mate Frank Lampard, told Nottingham Crown Court earlier this year of how the 2020 break-in left him certain he was going to die.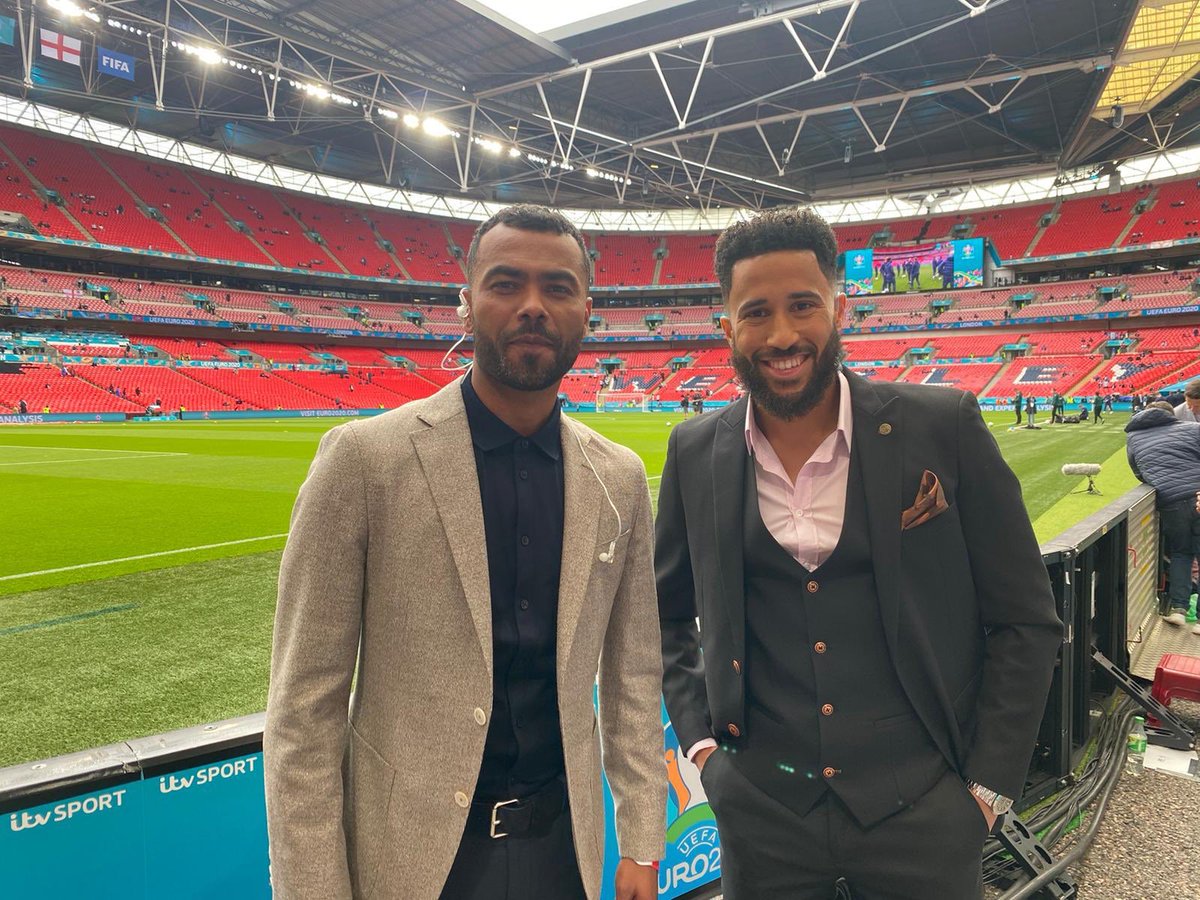 Sharon, who shares a son and a daughter with the iconic ex-left-back, posted an Instagram story to her 5,500 followers this week that showed a German Shepherd in protection training accompanied by a devil emoji and the caption: "My baby went to school today." That upload included the Instagram handle of her partner and the original post, which was shared by Elite Protection Dogs from their official page.
The company's website, which shows prices starting from £20,000, says all their puppies come from military and police backgrounds with generations of experience. Cole, 41, and his Italian model partner have led a quiet personal life since their meeting around the year of 2014, which is believed to have taken place during his spell with AS Roma. Their relationship was thrust into the limelight two years ago after news of a robbery at their home became public, and again when footage of his conversation with police was shown in court.
Cole said at least four men broke into his Surrey home in January 2020, with Kurtis Dilks, 34, later charged with being part of the gang who allegedly smashed their way into the home with a sledgehammer and threatened to cut the former defender's fingers off.
Watches, phones and cash were taken from the home as well as a Gucci bag and BMW smart key, with Cole being bound with cable ties having been clutching his young daughter. Cole isn't the first footballing figure to purchase a protection dog, with Jack Grealish, Raheem Sterling and Marcus Rashford doing the same.