Frank Leboeuf urges Lampard to sign a 'Van Dijk'for their defence
Former footballer Frank Leboeuf has said that Chelsea need to sign their own Virgil Van Dijk. He has urged Blues boss Frank Lampard to sign a big talent in the summer transfer window. Lampard has invested in bringing a fair share of good players and has brought new faces to the Premier League for the next season.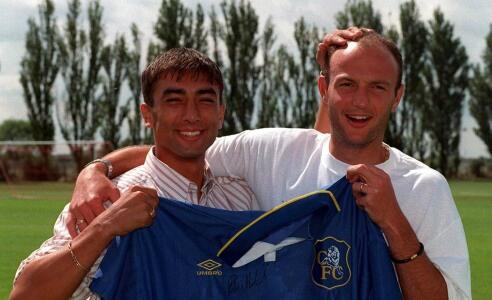 Hakim Ziyech and Timo Werner have been the new signings of Chelsea who are promising players for the future. The club has also shown interest in several more players indicating they will be spending some more before the summer transfer window closes. With Chelsea qualifying for the Champions League, they will be surely looking forward to strengthening their team.
Blues have targeted Bayer Leverkusen player Kai Havertz and Leicester City player Ben Chilwell as their next ones. But Leboeuf wants the club to add more promising players on the back of the field.
Leboeuf isn't happy with the currentcentre half of the club and believes with the financial fund they should be bringing a defender like Van Dijk who could form a strong defensive line. He told in the talk with ESPN FC they need a goalkeeper but is in more need to improve their defences.
"[Kurt] Zouma is doing great, but I'm not confident about [Antonio] Rudiger, I'm not confident about [Andreas] Christensen. I don't know what will happen with [Fikayo] Tomori, but I think they need a big guy. You saw what happened with Liverpool when they got Van Dijk, he changed everything. Even Lovren and Gomez looked better alongside him," saidLeboeuf.
The former Blues player further added that the club needs someone to lead the defence section. If there is a person who could lead the team then the whole team can get better. He takes the example of Raphael Varane who plays well in the French line but when he plays under Sergio Ramos in Real Madrid his game is better.