LAMPARD KEEN FOR GORDON STAY
Everton manager Frank Lampard is keen for Anthony Gordon to stay at the club this summer amidst the transfer rumourslinking him with a move away from the club. Lampard talked about Gordon in his pre-match press conference ahead of the Premier League clash with Nottingham Forest at home this weekend. Speaking further, Lampard said he can guarantee that Gordon will stay at Everton beyond this summer's transfer window with the likes of Tottenham Hotspur, Newcastle United and Chelsea on his trail. Chelsea have already made a couple of bids and they were rejected by Everton.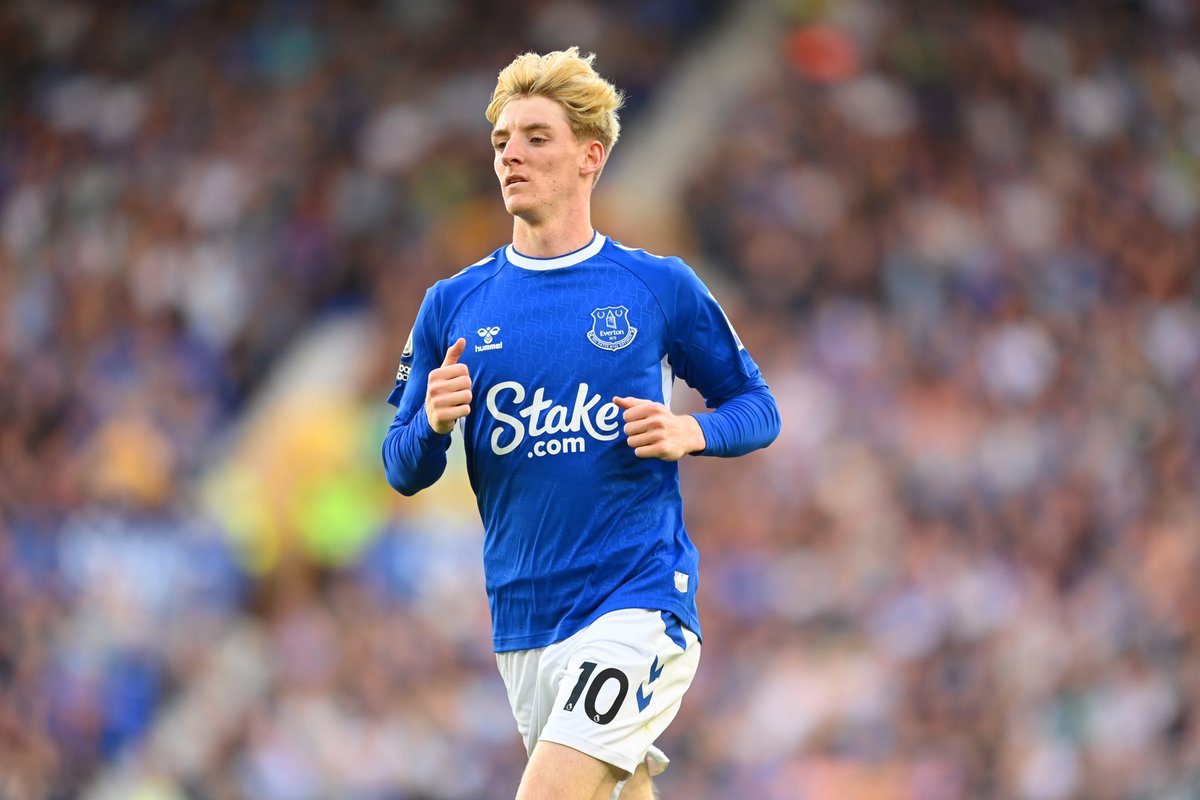 Gordon is yet to score a goal or provide an assist in two Premier League games for Everton this season. Before the last league game at Aston Villa, he had an individual training with Ashley Cole. Ashley Cole is one of the coaches in the first team at Everton. The ex-Arsenal and Chelsea left-back became an Everton coach when former Chelsea teammate Lampard was appointed the new Everton manager at the start of the year. Ashley Cole is a left-back specialist, while the aforementioned Gordon operates primarily on the left wing.
The individual training with Cole ahead of Villa game didn't lead to immediate result after he had a little influence on the game which ended in a 2-1 defeat for his team. Hosts Villa went into the half-time break with a one-goal lead thanks to the goal from England international Danny Ings before the lead was doubled by substitute Emiliano Buendia with five minutes left to play. An own goal from Villa left-back and ex-Everton star Lucas Dignegave the Toffees their only goal in two Premier League matches. The own goal from Dignehappened three minutes from time to setup a grandstand finish. In the end, Villa held on for their first league win of the new season.
Everton are without a win in two league games this season after the defeat at Aston Villa last weekend. They are presently third from bottom on the league table.