Life After the Bridge
There are few English players who have had a more successful career than Ashley Cole. He enjoyed a whole series of league and cup triumphs with both Arsenal and Chelsea before deciding it was time to head overseas. As has been the case with many an English player, it hasn't exactly gone to plan.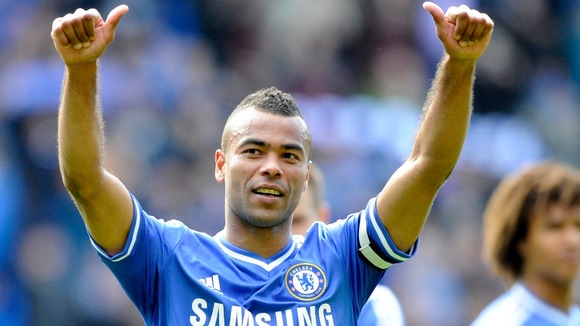 After eight years with Chelsea, Cole fell out of favour and played his last game for the London club against Cardiff City. With his contract about to expire, the former England defender was told he wasn't needed anymore at the Bridge and a new phase of his career began.
Cole could have probably joined a few Premier League teams but instead opted to go to Italy, and in July 2014 became an AS Roma player. He joined a side that has just finished second in Serie A with the second-best defence in the league but was 17 points adrift of champions Juventus. Could Cole add further strength to their defence and win them the 2014/15 Serie A title?
He described his time in English football as "a pleasure" but added that moving to Italy represented "a new challenge." That challenge included Champions League football and he was soon back in England as his new team held Manchester City to a 1-1 draw. He probably wondered what he'd let himself in for when being substituted after 46 minutes in a 7-1 home defeat by Bayern Munich, a long way from the night he was part of the Chelsea team that beat Munich to win the Champions League in 2012.
Cole's stay in Italy wasn't to go to plan - to put it lightly. He played just 16 games for the Italian side and there was that embarrassing photo that saw him standing beside the Roma squad looking very much the outsider. In January 2016, his contract was terminated even though it still had a year to run. A shame really as Roma are enjoying another good season. They lie second in the table and at bet365 are 10/1 in the odds to win the title.
Where next? When Cole left Chelsea, he spoke out against a move to the MLS suggesting he wasn't ready for the beach yet. However, just a month after leaving Roma, he was in the States joining LA Galaxy. Not quite the next David Beckham for the club, and word was that he was being paid less than £4,000 a week.
At least it meant he was getting time on the pitch. Well, that was until he got sent off against Sporting Kansas City. The same happened against San Jose Earthquakes and Cole wasn't making the earth move for his new team. Worse was to come when missing a penalty against Colorado Rapids to end any hope LA Galaxy had of winning the MLS. Again, a moment far away from that penalty shoot-out win in the Champions League final. He even apologised to teammate Steven Gerrard who had been looking for success in his final season.
So, what next for Cole? No sign of him returning to Europe during the MLS close season and having turned 36 last December, his best days are obviously far behind him. Perhaps one final big transfer to a Chinese team to end his career or stay in America. Cole has had a great career. Let's hope there is a bit more glory left in it before he finally calls a day to it.