WENGER, A MANAGERIAL INFLUENCE FOR COLE
Englishman Ashley Cole has named Arsene Wenger as one of his managerial influences as he begins his career in management. In a recent interview made by Ashley Cole and quoted by Sun Sports, the Ex-England international left-back detailed how Wenger supported him at the start of his career as a professional footballer. According to him, Wenger trusted the process as he believed that the fullback was destined for greatness.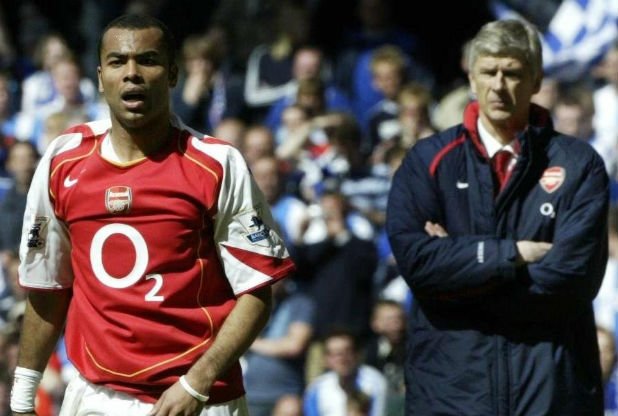 Ashley Cole revealed how legendary Arsenal manager Wenger let the game be the teacher at times and that he didn't take him out of the team despite making a lot of mistakes at the start of his career with the Arsenal first team.
Cole learnt a lot of thingsfrom Wenger during his time as the Arsenal manager. Wenger is widely regarded as the greatest manager in Arsenal's history. The Frenchman won three Premier League titles including one in his first full season as an Arsenal manager. He also masterminded seven FA Cup title wins and seven Community Shields in North London.
Ashley Cole started his coaching career as a support for ex-international teammate Frank Lampard at Derby County. He was recently named the assistant in the England Under-21s in what's his first major job since he decided to turn to management at the end of his football career.
Cole recently advised Chelsea winger Callum Hudson-Odoi on his response to an invitation to play for the England Under-21s. According to him, Hudson-Odoi risk being neglected by senior team manager Gareth Southgate for turning down an invitation to the Under-21s. Instead of honouring the call up to the team last month, Hudson-Odoi opted to stay at Chelsea as he bids to get more playing time under Thomas Tuchel. Ashley Cole advised Hudson-Odoi to use the Under-21s as a stepping stone for the senior team.